So to all guys who are crazy about Japanese ladies. This is a little introduction about two popular actress cum fashion model, who are favourite candidates for recent commercials, probably owning to their beautiful soothing faces.
P.S: Everyone's criteria of beauty is different. I am sorry if my definition of beauty is a bit different from yours m(_ _)m
sasaki nozomi
Akita prefecture is well known in japan for "producing" beautiful japanese women (so guys, quick! What are your waiting for?) ≡≡≡ヘ(*゚∇゚)ノ.
And.. .. yes, indeed sasaki nozomi was born in Akita prefecture. Its very indescribable, its like her beauty takes one's breath away in my opinion.
A look at the representative commercial for sasaki nozomi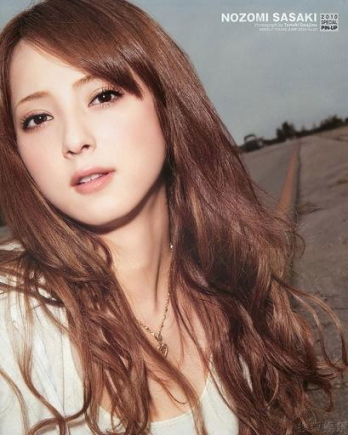 takeiemi
Would you believe it? She will be 18 only in the next coming month! Maybe due to her age, she gives me an image of a very pure, energetic girl who looks fantastic even without makeups (never seen her without makeup before though). And oh her smile. It gives a sense of sincererity.
A look at the the representative commercial for takeiemi