Its been known that Japanese women tend to look younger than their age. I couldn't agreed more with it, after spending years of living here, "studying" the faces of Japanese women.
My "object of study" took place in trains, supermarkets, streets, restaurants and even television. Frankly I am not sure if its the power or makeups or eating habits or the skincare efforts that Japanese women in to stay young. I haven't got a clue, but there are in fact many young looking pregnant women, mothers with children, elderly women with few wrinkles on face, young women with flawless skin and rosy cheeks.
This time round, I will introduce a few famous Japanese women whom I think look way below their age.
1: Aoi yu (Age 27 -Actress, model)
Doesn't Aoi yu look like a secondary school student? Most of the time, I was even wondering if she is wearing any makeups at all on national TV. It might sounds scary(?), I had a feeling that perhaps she never will age.
2: Miyazaki aoi (Age 27 -Actress)
A face that is highly exposed in CM, dramas and movies. Many might think that Miyazaki aoi is still single because of her baby-face. Actually she was married, but got divorced only recently.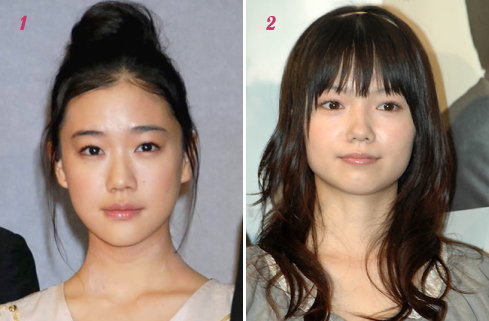 3: Ueto aya (Age 27 -Actress,singer,model)
Ueto aya is known as the "Queen of CM" since she appeared in many CM. Her pure and innocent looks could be a big factor to her popularity. She looks very fresh for a 27 years old.
4: Ishihara satomi (Age 26 -Actress)
Although Ishihara satomi looks very young, she had owned a big name in the entertainment, acting in many important in dramas. She has beautiful skin and full lips.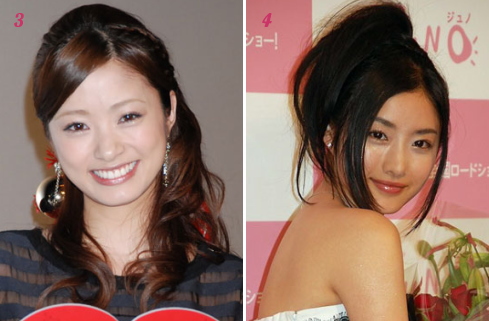 5: Inoue mao (Age 27 -Actress)
Inoue mao was made famous after appearing as the lead actress for dram "Boys over Flowers" (base on manga). Doesn't she look cute?
6: Fukada kyouko (Age 30 -Actress, singer, talent)
Despite the fact that Fukada kyouko's face is simply flawless and wrinkle-free. How could that be for a 30 years old?
7: Adachi yumi (Age 31 -Actress,talent)
Adachi yumi first made her appearance as a child star. It was said that her face stayed the same from childhood. But don't be surprised that she was divorced with a child.
8: Asada mao (Age 21 Figure skater)
From age 15, Asada Mao, a figure skater has been representing Japan in many competitions. She was known as the "fairy on ice" from her lovely performance on ice and voted as "most favourite sports woman" in Japan.