Have a sudden craving for hometown's food. The images were of course Singapore's famous Yong tau fu. Singapore's food might not be as decorative when compared to Japan's food, but I am proud to say that the taste of our food is very unique and delicious, due to the influence of multi-races.
Yong Tau fu is just one of my many favorite food in Singapore.
Dry Yong Tau Fu uses Sweet Soybean Paste and chilli paste as base. Sweet and spicy taste is irresistibly delicious!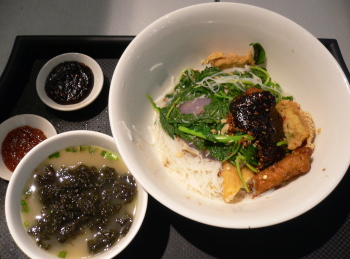 Soup Yong Tau Fu feels light to the stomach. It is highly recommended in my opinion for those people who are on diet.