My favorite fashion coordinate pick ups.
I am not sure what is the precise fashion term in English but they call it "natural style" here in Japan. "Natural style" is one of my favorites among the vast varieties of Japanese fashion styles.
The name, "natural style" probably attributes to the use of earth tone, beige colors, simple and chic style designs. It is like Japanese's own version of rustic style fashion.
And natural style somehow reminds me of resorts which is all about relaxing and this could explain my affinity towards it. These few sets of coordinate pick ups enjoy casualness with a mixture between sweetness & femininity, extremely lovely in my opinion.
Sweet & casual style fashion coordinate.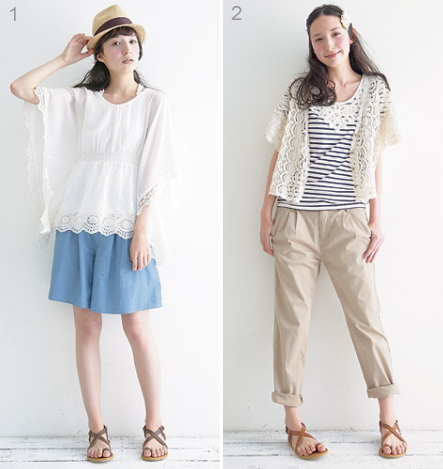 Casual and feminine type of coordination. Very ladylike style.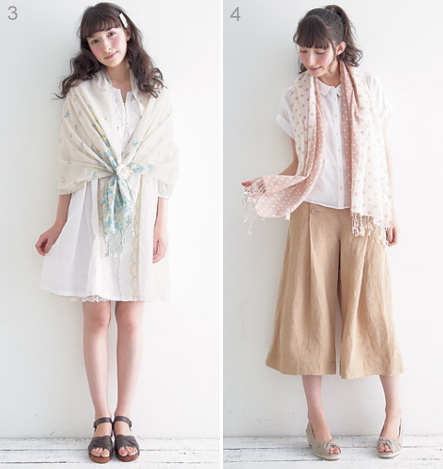 Cute and sweet coordination. Very relax style.