From the amount that we see in Ray fashion magazine, there is no doubt that floral prints are going to stay this summer.
Popular Japanese brand, L'EST ROSE has some casual sweet, lovely collection of floral prints dresses and pants that's worth a look.
The dresses feature figure flattering details like shirred bodice, ribbon belted waist. Straps, laces, fluffiness adds sweetness to the pieces.
L'EST ROSE's ideal floral prints range wide from cute, girly floral prints to elegant retro large floral prints that resembles a piece of watercolor paint.
Each & every single pieces here looks simply fabulous to me (*o*)
If floral prints dresses aren't your cup of tea, L'EST ROSE even thought of a floral bag.
These casual, sundress style floral prints dresses are just perfect pieces to head down to the beach with, this summer.
For more details, please inquire through the blue button at the bottom.
5. Light orange floral pants / 10,920yen
6. Floral print dress ribbon belt waist / 18,900yen
7. Retro large floral prints dress / 18,900yen
8. Sweet tiny floral prints mini strappy white dress / 19,950yen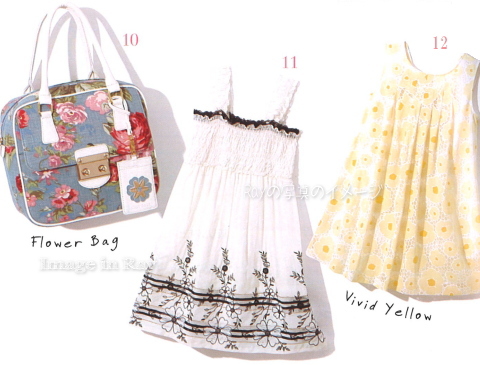 10. Floral prints blue box bag / 11,970yen
11. Monotone floral prints white shirred dress / 19,950yen
12. Yellow floral prints A-line dress / 13,860yen