Such an order came from customer. "I need three of each ketchup and mayonnaise".
Eh?? Why order from Japan?
I mean these should be easily found anywhere ?('_.)?(._')?
Moreover, to send by air… the packing must done with care (#._.)
But soon, I had a great laugh after a check on the given link! (o^m^o)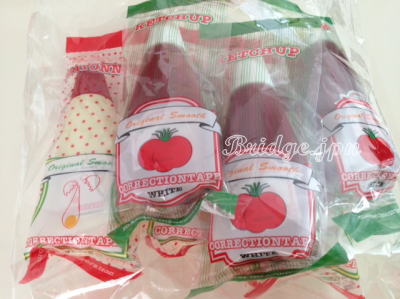 The identity of this product ,,,
.
.
.
is no more than a correction tape! (LOL).
Awesome!!
Apparently whoever designed this decided that he needs some interesting, creative correction tapes apart from those prim, boring ones in the market. The bottle and even the cap! The entire packaging was made to be as close as possible to the original items.
And at an unbelievably attractive price of 189yen each o(@.@)o
How on earth did the customer find such these???
Anyway,,, it is time to prepare a quotation.